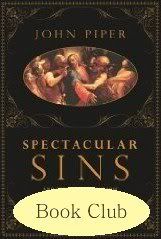 Wow. This week's chapter was rich in theology and really stretched my brain in terms of revisiting the concept of God's permissive will and His causative will. Lots of information to process, and many verses to read and absorb. Lisa only asked one question this week:
You are in a coffee shop reading your Bible. A stranger sits beside you and asks, "How can you believe in a God who allows terrorists to fly into towers or children to starve and die?" Based on all we've learned so far, what do you say?
I have been asked similar questions by believers and unbelievers alike, and I always counter with another question. What do we deserve and why do we deserve it? It all goes back to the fall of man. "Therefore, just as through one man sin entered into the world, and death through sin, and so death spread to all men, because all sinned" (Rom. 5:12). Because of Adam's sin, we are sinners. Not only sinners, but the bible says that "the Lord saw that the wickedness of man was great on the earth, and that every intent of the thoughts of his heart was only evil continually" (Gen. 6:5).

So what we deserve is death for our sin, and it's because sin entered the world through Adam. Every one born deserves the wrath of God…Paul calls us children of wrath in Ephesians. The horrible things that happen in this world—child abuse, murder, rape, terrorism—are a result of our sinful nature. The bible tells us that when people reject Him, he gives them over to their sinful nature (And because they did not think it worthwhile to have God in their knowledge, God delivered them over to a worthless mind to do what is morally wrong. They are filled with all unrighteousness, evil, greed, and wickedness. They are full of envy, murder, disputes, deceit, and malice. They are gossips, slanderers, God-haters, arrogant, proud, boastful, inventors of evil, disobedient to parents, undiscerning, untrustworthy, unloving, and unmerciful. Although they know full well God's just sentence—that those who practice such things deserve to die—they not only do them, but even applaud others who practice them. Romans 1:28-32). The logical conclusion is that in His sovereign will, he also restrains people from indulging in the sinful desires of their hearts.

When we hear about the atrocities committed on a daily basis, we should praise God that He restrains men as often as He does. It's when we see the outpouring of our sinful nature in the form of abuse and attacks, that we can fully see how God does far more restraining than He does permitting. He bears patiently with us, but sometimes uses horrible things to display His glory more fully, and to show how sinful man really is.

"Or does not the potter have a right over the clay, to make from the same lump one vessel for honorable use, and another for common use? What if God, although willing to demonstrate His wrath and to make His power known, endured with much patience vessels of wrath prepared for destruction? And He did so in order that He might make known the riches of His glory upon vessels of mercy, which He prepared beforehand for glory, even us whom He also called, not from among Jews only, but also from among Gentiles" (Rom. 9:21-24).
So how do I believe in a God that allows such things to happen to "innocent" people? None of us are innocent. Not one. Not even those of us who are saved by grace, but that is the beauty of salvation. We deserve to die, and yet we live by the gracious outpouring of love and mercy at the cross.
I guess the better question would be, "How do you believe in a God who made a way for you to live, even though the thoughts and intents of your heart are evil continually?" This was really heavy theology and I hope that I made my point without appearing callous to the despair and misery of those who are abused, starving and suffering. I only mean to say that we are all deserving of God's holy wrath, and the miracle is that He offered salvation at all.